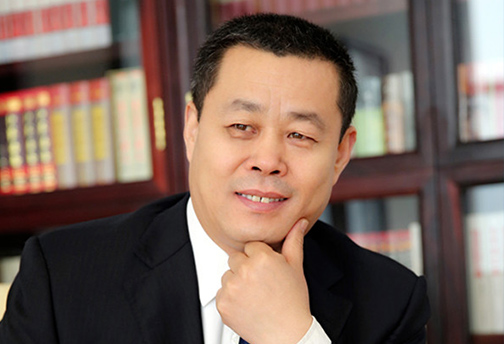 Wei Jianguo, Chairman of the board of Donghai Group Wei Jianguo, Chairman of Donghai Group
The picture of Donghai is magnificent, the prospect of Donghai is promising, water of Donghai can connect five continents and Donghai is broadly inclusive. Donghai's development is rising as the sun,
With the name of Donghai, the company can enjoy great reputation in the whole world.
In 1998, Donghai people set sail by relying on construction projects. With the help of the powerful reform and opening-up of the republic, owing to the care and support from all sectors of society and relying on the unity and great efforts from all staff, the persistence in broad inclusiveness and indomitable spirit just as the sea, it has quickly grown to be a diversified enterprise group by focusing on the real estate development and involving the integration of 7 large industries, which include construction, cultural tourism, property service, planning and design, international business and equipment leasing. Annual gross development volume, construction output value, sales revenue, profit delivery and other major operation indicators are in the leading position in Dezhou within the industry. And its total tax amount is among the Top 5 in the whole city and No.1within the industry. Its comprehensive strength is among the top 100 provincial private enterprises. More than 600 honors have witnessed the quality and brilliance of Donghai. In here, I want to express my sincere thanks to leaders at all levels and friends from all sectors, as well as partners, who have been caring and supporting the development of Donghai's undertakings for many years!
Looking back, we have been filled with recollections. Looking forward, we will have lots of lofty sentiments. In the new times, the ambition and ideals of Donghai's people are lofty and enduring and will never stop. It shall cling to the main line of "High-quality differential development", greatly promote the management of "Standardization+Information", stick to leading the healthy development of enterprises with party building, culture and strategy, try best to strengthen and expand "Four sectors and seven industries" and strengthen 5 supports - budget control, talent construction, incentive and assessment, capital operation and risk control so as to undertake the social responsibilities willingly and strive to create the new glory of Donghai.
At the same time, we will continue to stick to the enterprise values of "Integrity, Altruism, Execution, Standard and Cooperation", sincerely look forward to making friends with and knowing about more people. We will be united to realize win-win benefits. Let's go towards the east, the sea and the future!