Prefabricating the dream and equipping the future|Sandong Construction Engineering showed itself in the green expo with remarkable achievements

508views
On Nov.13, the 5th Shandong New Technology Product Expo of Green Building and Energy Conservation of Buildings was opened solemnly in Jinan Western International Convention center. The green expo was jointly hosted by Housing and Urban-Rural Development Department of Shandong Province and Jinan People's Government and was undertaken by Jinan Housing and Urban-Rural Development Department and Jinan Prior Zone For Replacing Old Growth Drivers With New Ones. Sandong Construction Engineering (Booth No.: D043T) took the idea of "Prefabricating the dream and equipping the future" and attended the 5th Green Expo by taking the new technology, new process and new products of prefabricated buildings.
Sandong Construction Engineering exhibited prefabricated house series, green building materials series, house plate structure system, modular technology nodes,etc. in the green expo. Relevant leaders and honorary guests from Chinese Real Estate Industry Association, Science and Technology and Industrialization Development Center of Ministry of Housing and Urban-Rural Development of the People's Republic of China, Shandong Provincial Department of Housing and Urban-Rural Construction, Dezhou City Government, Dezhou Housing Construction Bureau and so on were present at the booth and visited and gave instruction.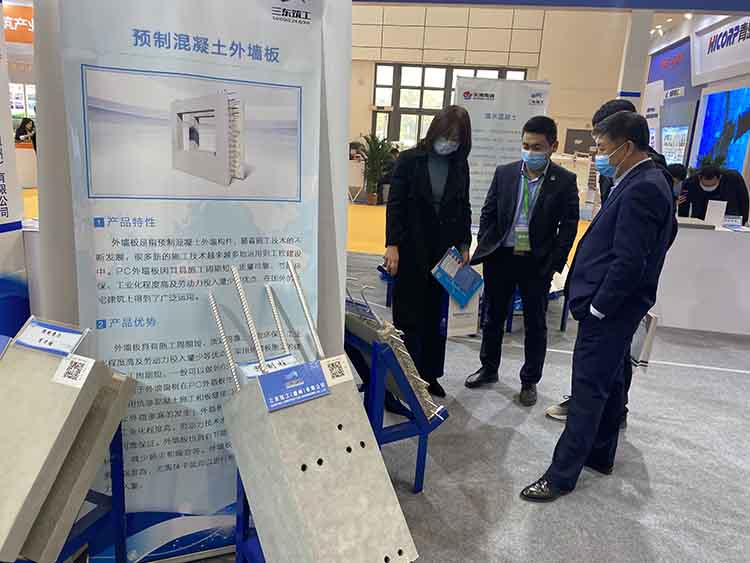 The green expo focused on the theme of "Promoting the urban-rural green development and creating and enjoying great and livable life", deeply implemented the new development idea of Xi Jinping's ecological and civilized idea, carefully implemented new development idea and publicized the green development achievements of urban-rural construction with the purpose of sticking to the historical mission of helping to construct technological innovation and result transformation and promoting the green and high-quality development of urban-rural housing construction undertakings, persistently implementing the new development idea and promoting the comprehensively green transformation of economic and social development.